[Trans – News] MYNAME Releases Special Concert Video..'Sexy' Dressed As EXID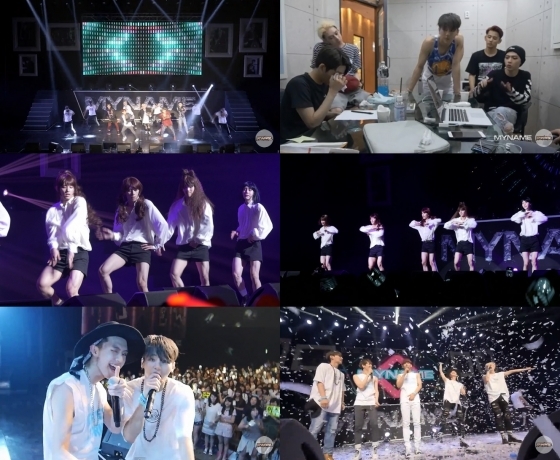 Boy group MYNAME (Seyong, Insoo, JunQ, Chaejin, Gunwoo) released a special video of their concert.
On 8th June, MYNAME released a special video taken at their recent solo concert 'The Third Promise' held on May 24th, through their official YouTube channel.
In the released video, the fan song 'I Love You MYgirl' was used as the background music with scenes of them discussing a practicing seriously for the concert.
They caught attention with their fancy performances and live singing skills as well as their interaction with the fans.
The part that caught the most eyeballs was their cross dressing dance performance. MYANME wore short hot pants and wigs while dancing to girl group EXID's 'Up & Down'.
MYNAME drew cheers from their fans with their strong dancing, which even caused wigs to fall off.
Meanwhile, MYNAME has wrapped up promotions for their fourth single album 'Just Tell Me' and are currently touring Japan.
Source: Star News
Translation: MYNAMESG